Once you've invested in a great pair of hair extensions (clips, fusion, bonds, sew-ins, etc) it's important to take extremely good care of them so they will last. A good pair of hair extensions that are very well maintained can last you 2 years. If you drag them through the coals and treat them poorly they can get raggedy, broken and damaged very easily. Don't you think you should take some extra steps to make sure you get your money's worth?Here are some tips for taking care of your hair extensions ,hope these can do help for you .
1. Use the right brush
When you get your hair extensions they will usually be squished down from packaging or from sealed bags with the air removed. Take the extensions out of the packaging and shake them out. Run your fingers through the hair and begin to let the hair fall into place. When brushing your hair don't start from the root, pulling too hard can loosen the clips. Start brushing about an inch from the top of the hair and use a looped brush. This will help prevent pulls and snags on the hair. Do not use your regular hair brush on your hair extensions ,pls use the wide-tooth and de-tangle brush like the brush we send to our customers.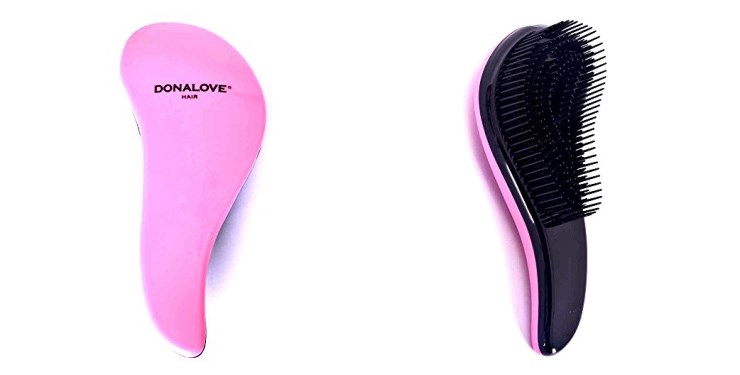 2. Stop Over-Washing
Even if you wear your hair extensions every single day you do NOT have to wash them with the same frequency of your natural hair. Hair extensions don't need to be washed often, unless you are in a smokey bar (the hair will absord that smell just like your naturla hair). I also don't put a ton of hair spray or styling product on my clip in extensions so there is no real need to wash them monthly or even bi monthly. Washing them too much will make them get damaged faster and it's just not necessary. If you feel they do need a wash I recommend using cold water and a very gentle shampoo. Start 1-2 inches from the top of the weft and just apply shampoo to the hair, in the sink. Don't rub the hair hard, be gentle. Rinse out the shampoo and put a small amount of moisturizing conditioner. Rinse and ring dry.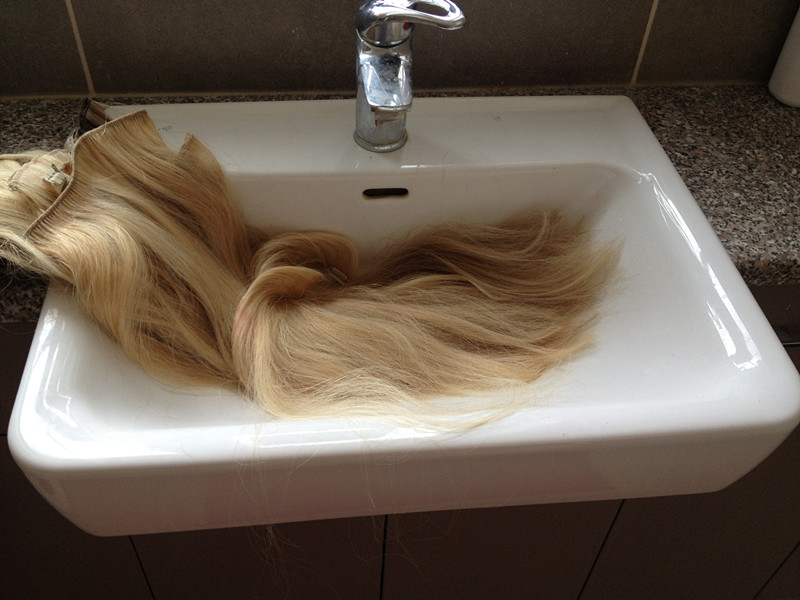 3. Air Drying
If you have gotten your hair extensions wet or just washed them put a towel down and lay them out flat on the towel. Do not blow dry your hair extension unless you absolutely have to (if you have to wear them that evening and they won't air dry in time). I really prefer to never put a hair dryer to my hair extensions to keep them soft and prevent damage. If you let them just air dry over night on the towel they will last much longer. When they are wet don't brush them, leave them to dry then you can brush later to prevent snags and pulls.
4.  Do not touch Them Often
Don't keep touching them throughout the day/night. As with your natural hair, touching your hair non stop causing you to transfer oil from your hands to your hair. Not only will you eventually really start making your hair look shiney and oily, but taking the hair constantly can always make it ratty so don't play with it all day.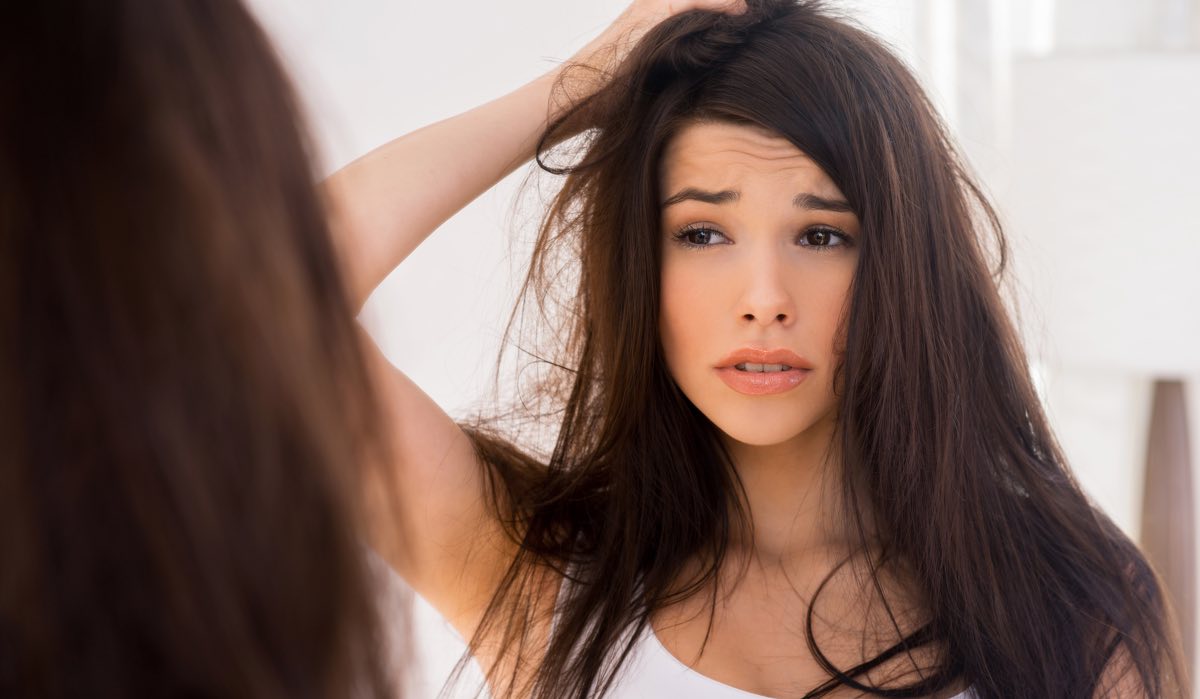 5. Don't tease it
Since hair extensions are clipped in, glued on or sewn in, there really is no way to tease at the root for lift. Don't go under the extensions and go teasing at them. Tease your natural hair on top but don't back comb your hair extensions. The fullness from your hair and the extra volume from having extra hair on your head is enough.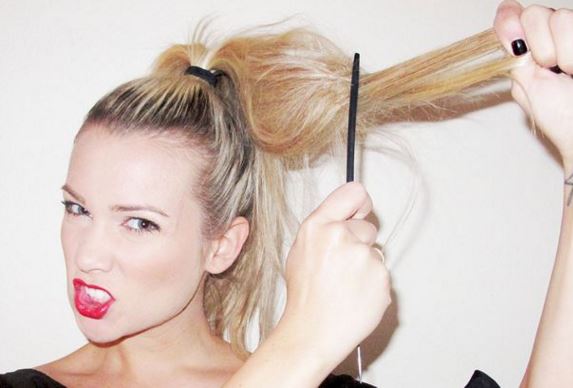 6.  Beat the Heat
Apply a heat protectant if you plan to curl or flat iron your hair extensions: I usually will only spray this on the middle to ends since I only curl half way up anyway. This will help to prevent the tools from getting too hot on your hair. What you will notice too with good hair extensions is they will hold curl very well, so odds are you can curl them today and next week they will still be holding the curl. Apply heat when needed but just like your real hair, over time it will cause breakage and damage.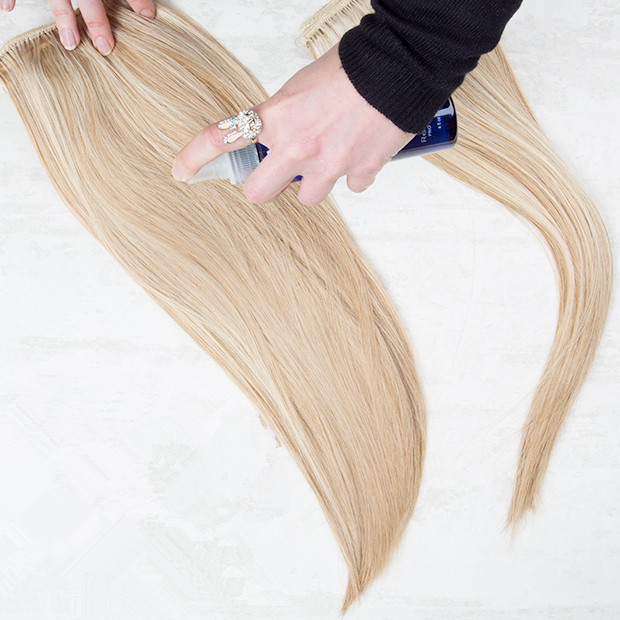 7. Store Them Safely
Put your hair extensions away neatly at night. Don't just rip them out of your head and put them on a dresser or in a drawer. Find a container or box to lay them out in nicely and make sure they are condensed and neat. The last thing you want is them to wind up in a messy, matted pile. Take care of them when storing them and also keep them away from heat or cold. Put them in a dry place away from anything that can damage them (a window, air conditioner, heater, etc.)
Welcome to www.donalovehair.com here are various wigs ,hair extensions with different colors ,styles there always have one can fine you and we accept custom orders too . If you have any question pls feel free to let us know.
Instagram : @donalovehair YouTube   : 
Donalove hair
Email        :
[email protected]