This blog is created by our customer NADYASONIKA ,here I just share it with you.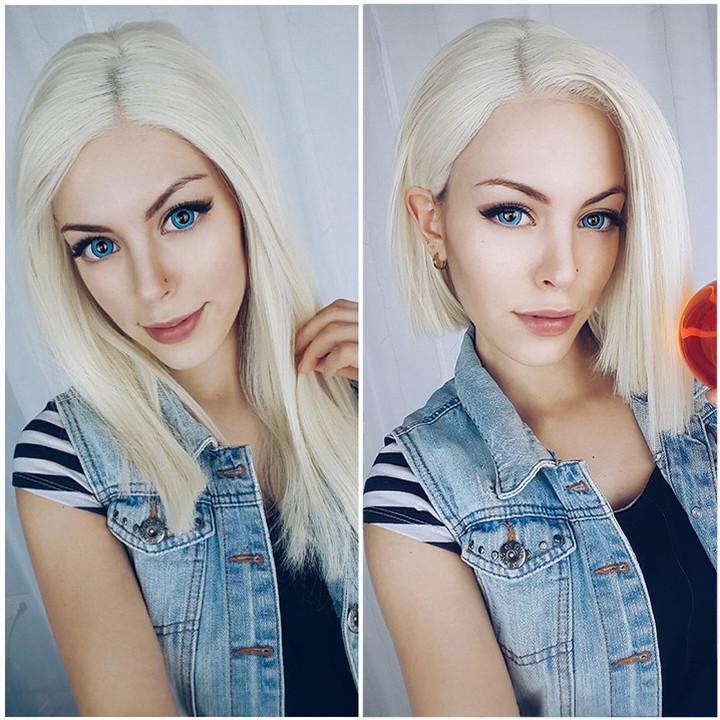 Hello everyone! Today I'm going to write a review for the Light Blonde wig that I will use for Android 18 from Dragon Ball. So the first photo is how I received the wig and the second is how I look after I stylized it! 🙂 This wig is sponsored by
DonaLoveHair 
🙂 They have a website 
here
 and a Facebook page
here
, feel free to visit them! Let's start!
1- The Wig :
The wig comes in a pretty mint box that I liked very much, a wig cap and a cute little pink brush that I will use forever for my wigs. The texture of the wig is super soft and full of hair, has 3 main hooks to make the wig more stable on your head + the most important is that the line that divide the fringe is super natural.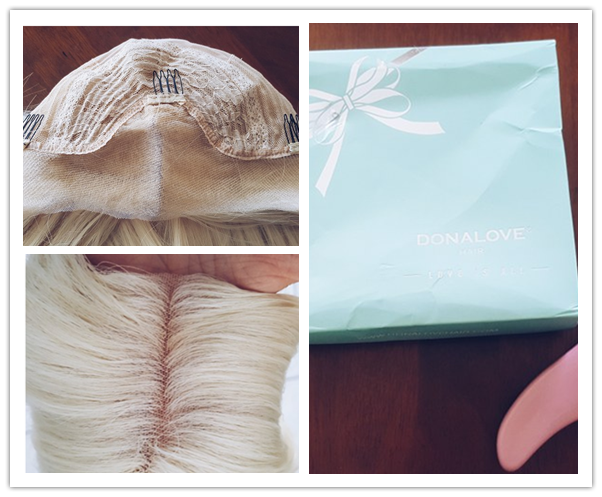 2 – The size : 
For frontlace wigs it's very important that it fits perfectly because if not, the tiny net that is on your forehead will look funny, and you want it to look like it's your own hair. This wig net was a little loose because when I make the hair behind my ear it was a little loose in that part so I have to glue it with my wig glue (you can also use a lash glue), but if you don't need your hair behind the ear, you will be fine.
3 – Accuracy : 
The wig isn't really accurate from the photos on the website as you can see there : the color and style are really different! (But they say they will change it soon because the factory took it) o help, which make them a really great seller !
5) The shipping : 
I received the cosplay within 2 weeks, so the shipping is great! Just the box was a little damaged but OH POST OFFICE, I'm so used to you!
6) The price : 
The price of this wig is around $106 dollars on their website, which makes it ok for a front lace wig, a little expensive if you still have to stylize.
7) Conclusion : 
– Quality of the wig : 4/5 – Size of the wig  : 4/5 – Accuracy of the photo : 2/5 – Shipping : 5/5 – Seller : 5/5 – Price : 3/5 So DonaLoveHair has tons of different styles (that I need right now). So if you like to get some, don't hesitate to use the sweet code: NADYA to have a 8% off! 😉 You can also see the wig transformation on this video: Android18 Thank you so much and see you in the next Review! <3 Welcome to www.donalovehair.com here are various wigs ,hair extensions with different colors, styles there always have one can fine you and we accept custom orders too . If you have any question please feel free to let us know. Instagram : @donalovehair YouTube : Donalove hair Email : customerser
[email protected]