Remi is one of the most lovely girls who dreams of beautiful color long hair. She has been wanting to dye her hair silver for a while now, but ended up chickening out because everyone told her it would damage/ruin her hair. Around this time last year, she cut her hair super short and realized she can NOT pull it off. She has been growing her hair out ever since and would be really sad if she had to chop it off again.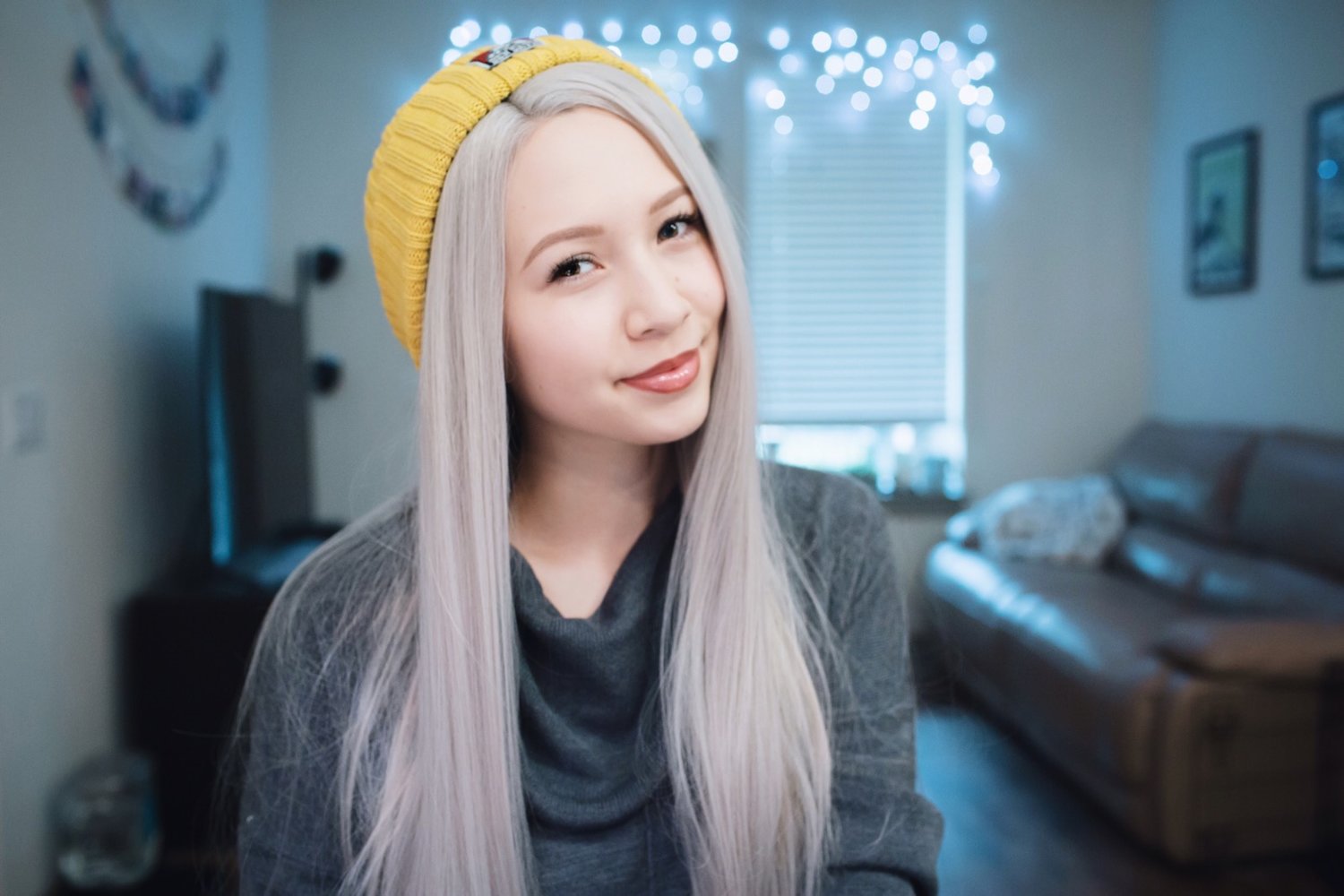 SO..... She went with the alternative route and ordered a wig from DonaLoveHair.com in silver.
"I did research on wigs for days before buying one. My friend, Jenny, advised me to go with a lace front wig since they're supposed to look more realistic around your roots. After ordering, it only took four days to come in the mail. "Said Remi.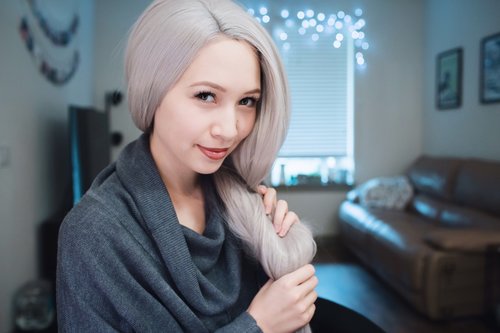 Her first impression: in love with how silky it was, and the color was absolutely perfect.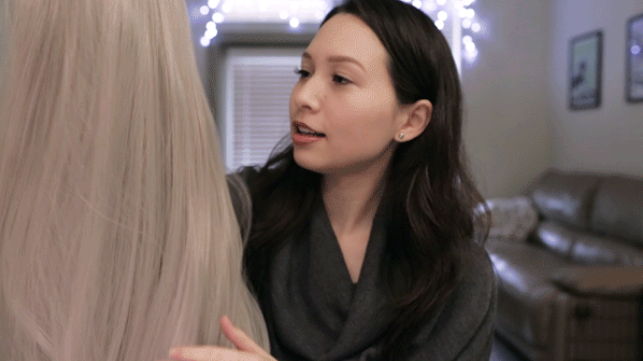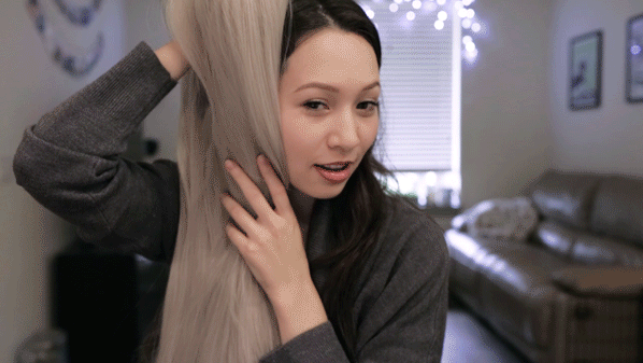 She had watched a bunch of YouTube tutorials on how to wear wigs and most people braided their hair to avoid big bumps under the wig.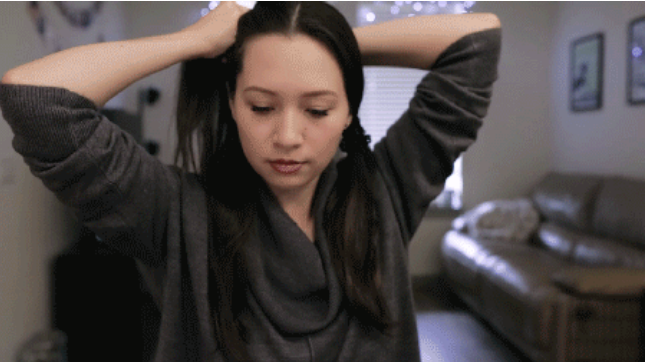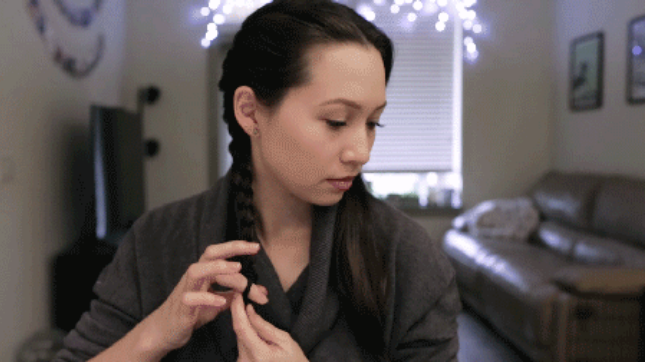 Cute, right? ;)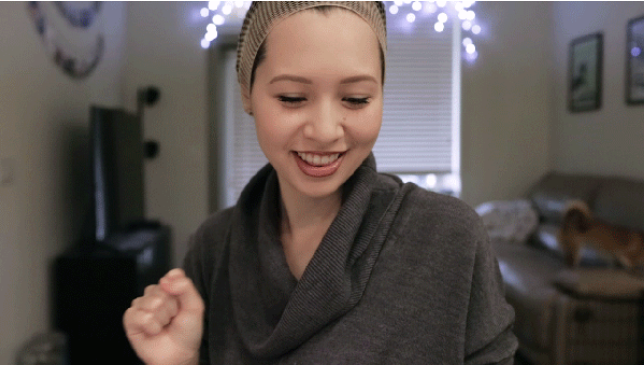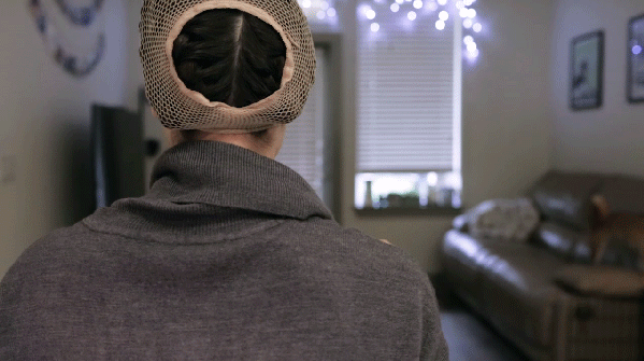 The front of the wig came with a long lace which covered most of her forehead so she had to cut it along the hairline.Here is how it looked after cutting the lace and putting it on for the first time: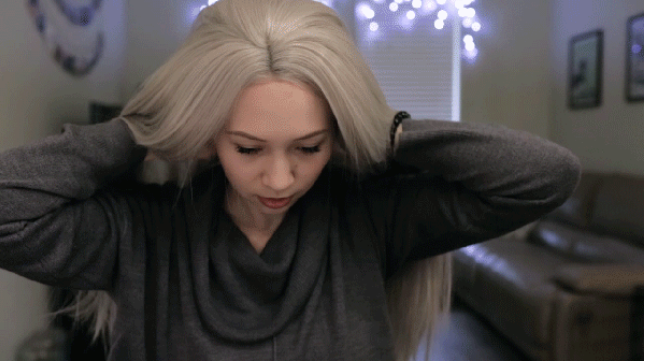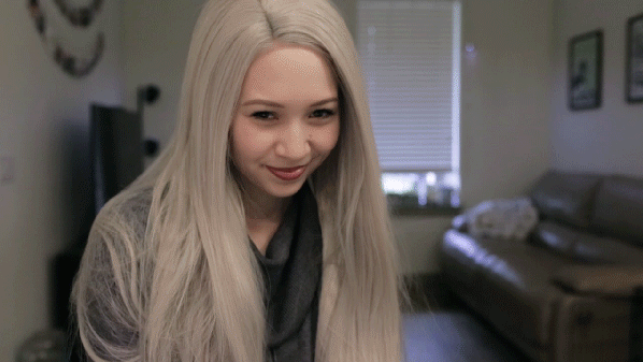 The wig was incredibly long at 24" so she's probably going to cut it. The density felt pretty natural, being at "150% heavy". Also, the texture of the synthetic hair felt very close to human hair. She liked that it wasn't extremely shiny like some wigs are. It tangles super easily, but I think the length plays a big part in that. Fortunately, it doesn't shed too much.
Here are some before and after pics.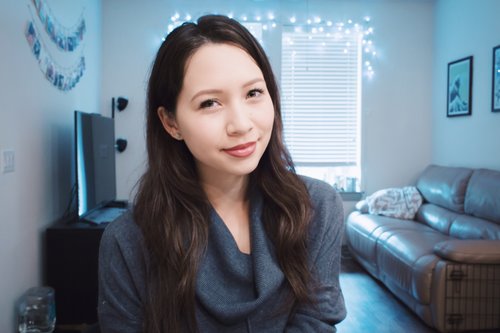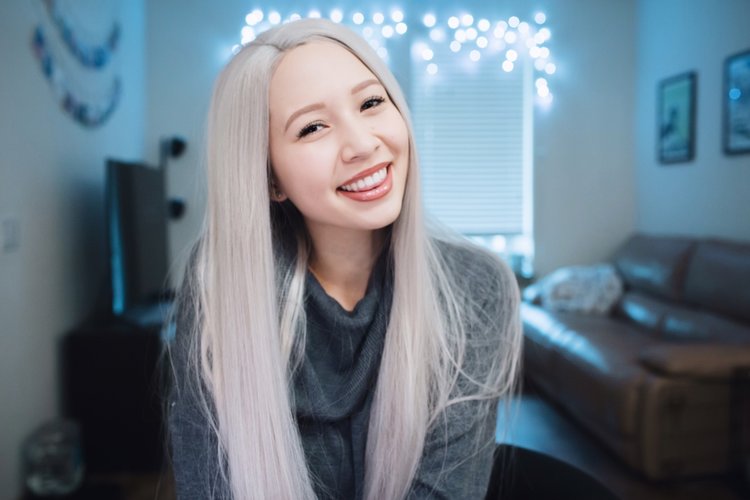 Overall,she's super stoked about this purchase.She just need to figure out how she's going to cut it to a length that is more comfortable with. She don't trust herself to do the job so she will have to ask a friend.What did you guys think? Maybe you'll get one, too :)
Welcome to www.donalovehair.com here are various wigs ,hair extensions with different colors, styles there always have one can fine you and we accept custom orders too . If you have any question pls feel free to let us know.
Instagram : @donalovehair
YouTube   : Donalove hair
Email        : [email protected]