Have you ever had problems with not being able to find the perfect shade of hair color for a character you're dressing up as? If you have encountered problems with the color of a synthetic wig, this article can help you solve the problem with a bit of D.I.Y.
1.Gather the Things You'll Need, listed below.
Where you can get the materials:
COPIC ( or the ink )
Here we pick the COPIC to talk about . Most Art or Craft shops would carry the COPIC line as these are quite popular with artists. They come in a REALLY wide range of colors, so you do not have to worry about not being able to get a shade you want.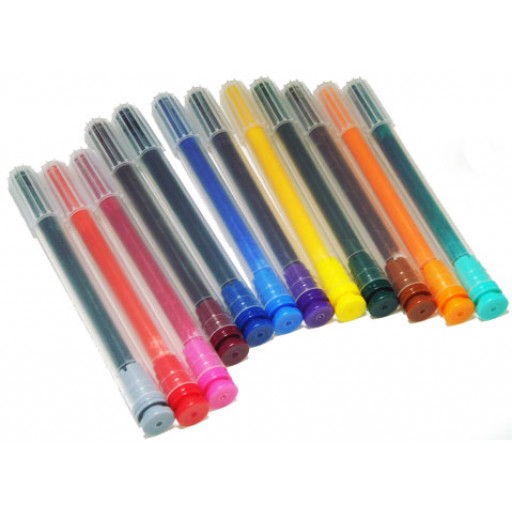 70% Isopropyl Alcohol
(found in any health wellness section of anystore) A bottle of these would only cost about 6USD. Surgical Latex Gloves can be found at most pharmacies.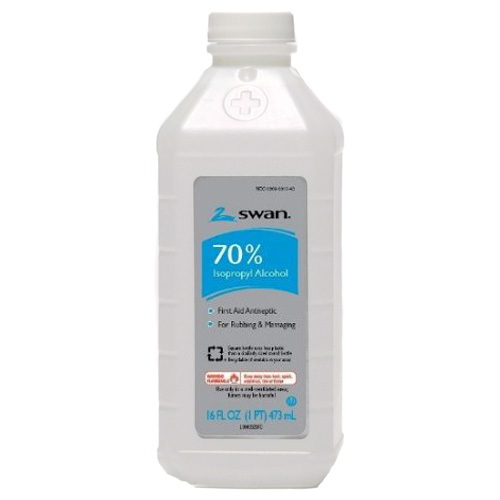 a synthetic wig 
Better with light color (white or blonde are the best ),this will be more easy to dye . And pls make the hair style you want before you dye it .  And pls don't not try this on any human hair wigs cause this will do damage to the human hair . And the following wigs are all in hot sale on our site ,you can check it on
www.donalovehair.com
http://www.donalovehair.com/127-white-waist-length-straight-synthetic-lace-wig-sny014.html
http://www.donalovehair.com/213-white-waist-length-wavy-synthetic-lace-front-wig-sny040.html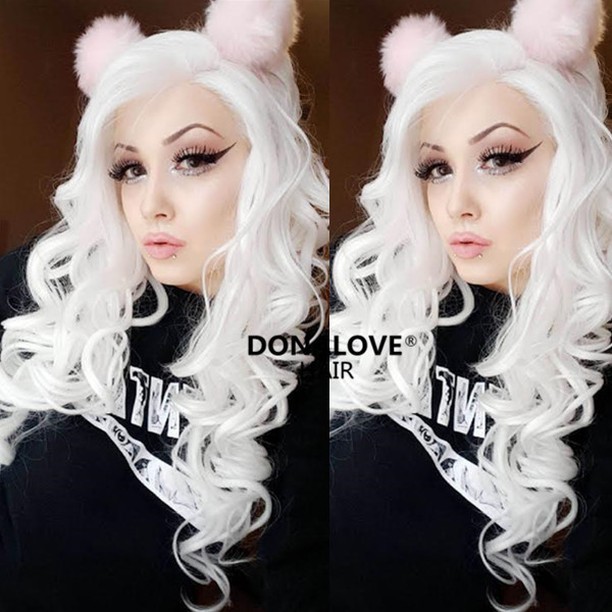 2. You can make the hair dye now 
Here we use a blue dye to talk about . Squeeze about 5ml of Blue Marker Ink onto a dish. Lightly dip one flat EDGE of the sponge into the ink, making sure that it has soaked up a moderate amount. The entire edge should have absorbed the ink BUT it should NOT drip. Lift an approximate 2"(5cm) width of hair starting directly from the root of the parting with the forefinger and middle finger of your less dominant hand. And then Squeeze more ink as you need along the way. Do not leave the ink lying on the dish as it dries out very quickly.ake the other clean sponge and a new dish.Use the Darker Blue ink to give the hair 'low lights'. Go over the Blue with the Darker Blue in some underlying layers of the hair or streak the fringe and sides.This is to create some depth, so that your wig will not look like a pile of flat colored plastic.Follow the same technique so as not to overdo it. Keep on dyeing it till the entire wig meet your  expectation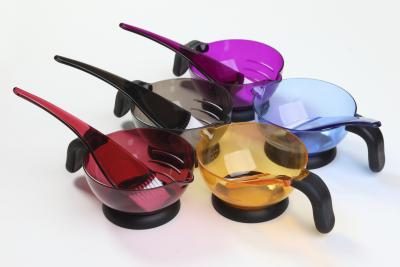 Tips : 1.Change into your old clothing, in case of staining. 2.Find a well-ventilated but not excessively windy workspace.
3.Lay newspapers on the working surfaces of your furniture and floor.
4.Set up your Wig Stand on a dry, newspaper-covered, flat and stable place.
5.Put on your Gloves and Mask or the color will hold on your hand for a long time .
3. Air dry the wig 
Leave the wig out to air for 2 to 3 days. This removes the smell of the marker ink .
And here is a tutorial which use our wig  SNY040  to make Harley Quinn wig  ,hope this can help you create a beautiful hair dye .