Many of our customers come to ask us why their wigs are becoming tangled and messed up just after several month using . We just want to tell them no matter how the quality of the wigs is ,they all need to be cared just like our own hair . The following advice maybe can help you .
1.How to Put Your Wig On
Gently shake the wig to fluff the style. Identify the front and the back of the wig. The label always goes in the back. Notice the adjustable tabs inside of the wig. They can be adjusted if the fit is too loose or to tight. Place your wig on a flat surface in front of you so that you are looking down inside of the wig. The label should be at the top (the back of the wig). Grasp the wig by the ear tabs on the side of the wig and flip the wig over the top of your head. Slip the wig on, starting at the front hairline and working towards the back. The front of the wig should sit where your hairline is (approximately 4 finger widths from the top of your eyebrows). Gently rock the wig back and forth until it is sitting on your front hairline. Do not grab the wig by the hairs, but handle the wig from the base of the cap. Be especially careful of hand tied areas and do not pull on these areas when putting on your wig.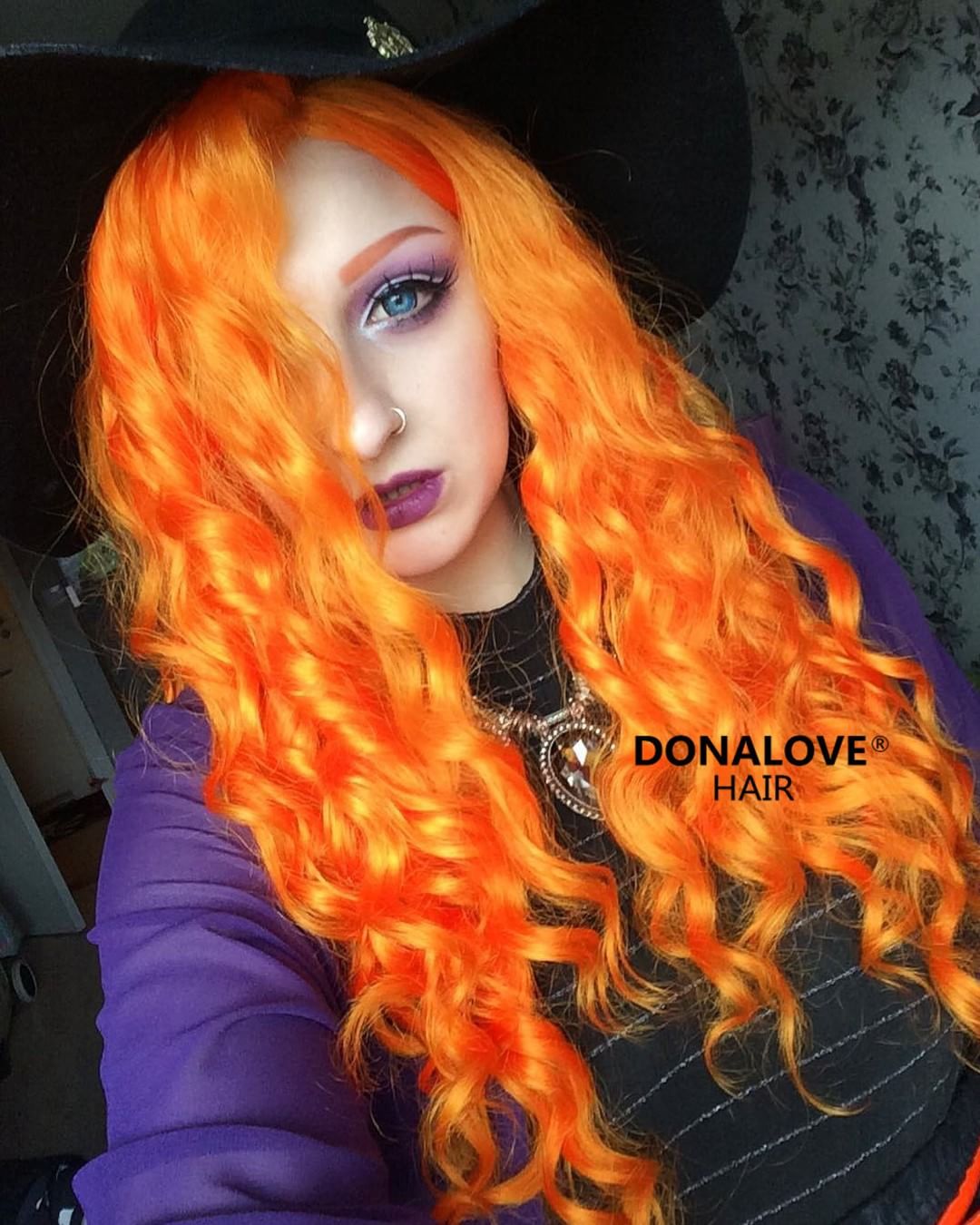 2.How to Style Your Wig
Just style it as your own hair .But pls do remember that if your synthetic wig is not made of high resistance silk ,pls don't put heat on it .
And here is a video that can teach you how to wear and style your lace front wig .
https://www.youtube.com/watch?v=v8D49A0-y4k
3. How to Make your Wig More Comfortable
Choose the right cap size for your head ,this will let your wig more suitable for you and will not to tight or fall out from you head .
Make to wear the wig cap before you wear the wig ,this will absorb the sweat and can make the wig combs comb into it ,make your wig more steady on your head .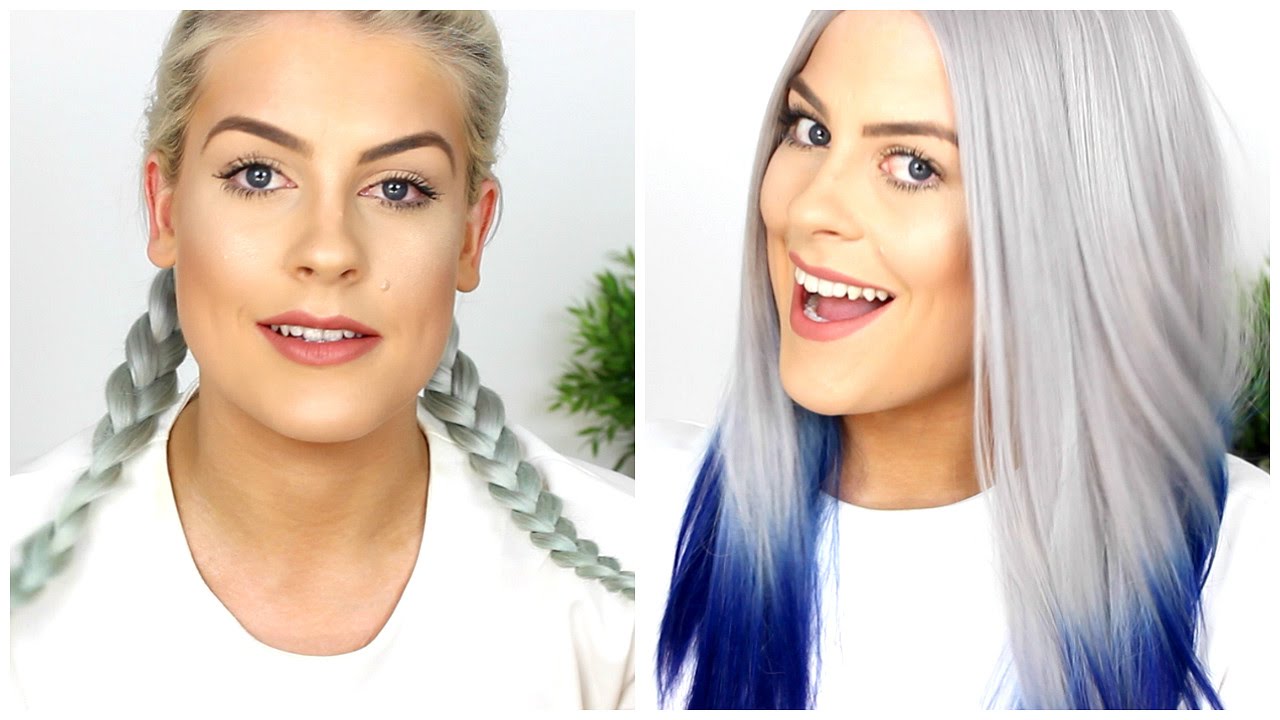 4. How to make your wig more natural looking 
If you have very long thick hair you need to braids your hair first and twist in on your head then use some boby pins to pin it on your head .
Then put the wig on ,if your wig is lace front wig you can put some concealer or eye shadow which can match with your skin tone on the parting ,this will make the lace color look more like your scalp.
Style it to any style you want  .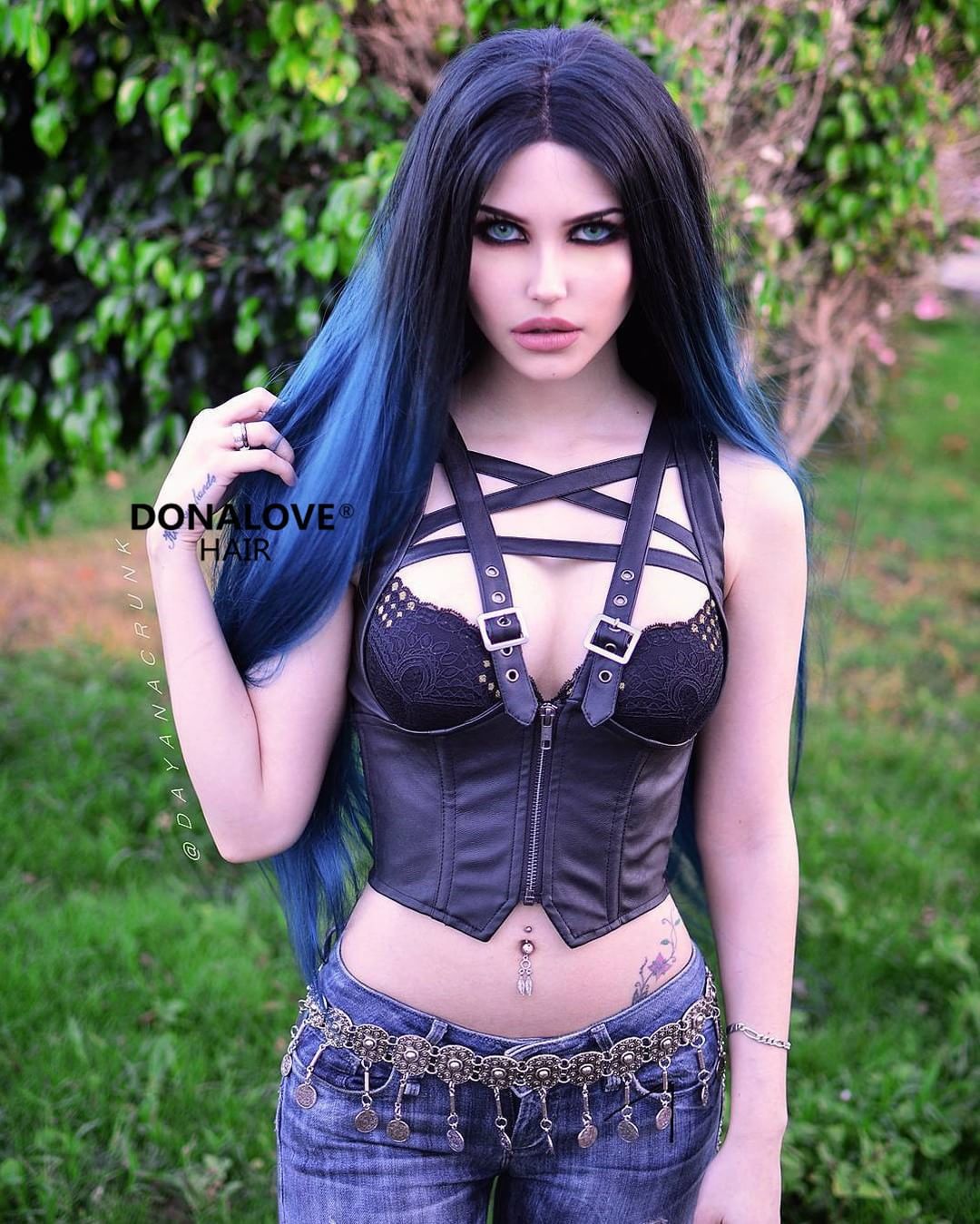 5.How to brush your wig 
Brush it with de-tangling or wide teeth brush carefully from the bottom and slowly brush it until it is all smooth and silky .
Do not brush your wig when it is wet. This will stretch and permanently damage the hair fibers. Use only brushes and combs that are designed specifically for synthetic wigs. Your regular hairbrush or comb is not will stretch and stress the fibers.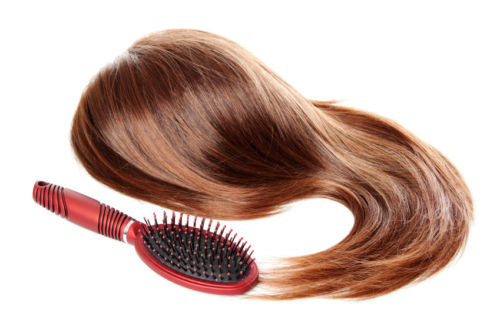 6.How to wash the wig 
Pre-Wash: Gently brush the wig thoroughly with a wig comb or brush to remove any tangles.
Shampooing Your Wig: Add one tablespoon of wig shampoo to a sink or basin filled with cold water.
Conditioning Your Wig: After you have washed your wig, you are ready to condition it. The wig should still be wet from washing. Apply a small amount of wig conditioner to your hands and rub together. Carefully work the conditioner through the hair, avoiding the cap.
Drying Your Wig:  Blot excess water with a towel. Do not squeeze or wring. Air dry your wig on a wig stand.
Washing Frequency:  For maximum life, it is recommended that you wash your wig every 6-8 wearings.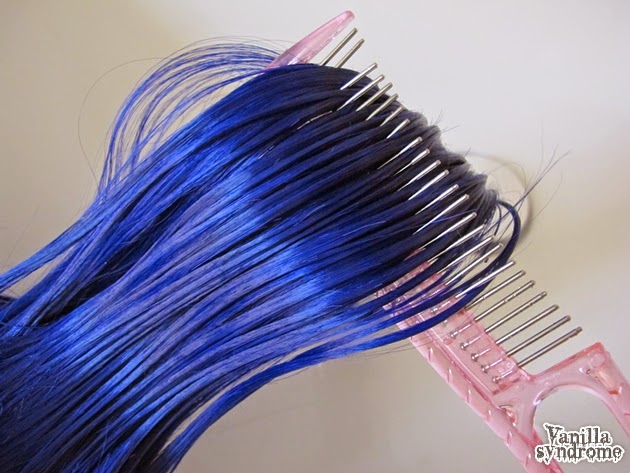 7. How to store your wig
Place your wig away from heat, dust or any other environmental condition that may cause it damage. It is best to keep your wig in a clean place and in an open space. Only when traveling should a wig be placed in an enclosed area.
Store your wig in high places away from pets and children. You don't want your wig to be ruined by cats using it as a toy or children wanting to play dress up with it.
Purchase a wire rack to store your wig. This is an alternative to the Styrofoam head idea. The wire rack will allow for air to circulate throughout your wig and keep it smelling fresh.

Place your wig very carefully in a portable travel storage container when you take trips. This type of device can support and protect your wig. This will be best so that the wig does not get crushed or lose its shape during your travels.